ABOUT THE FILM
"American Soil, Chamorro Soul" reveals what modern Chamorro culture means on Guam as three generations demonstrate the cultural Renaissance in dancing, medicine, and traditional canoe building.
WHY THE NEED FOR THIS FILM?
The people, culture, and beauty of Guam have gone largely undocumented, especially to the English market. As a U.S. territory, Guam struggles to be both American and to retain Chamorro cultural values. Our lens takes an unflinching look at both the raw beauty of Guam and the struggles of its inhabitants to preserve their cultural identity from WWII to the present. Shot in an original cinematic style, this arresting film stands alone in the culture documentary genre.
WHERE WILL THE FILM BE SHOWN?
The Guam documentary will premiere at The University of Guam Film Festival on April 29-30, 2016. The film will also be broadcast on Docomo Pacific cable channels and available for download on Vimeo. DVDs are now available for purchase.
With more than 28,000 readers and followers, The Guam Guide marketing arm will push the film to mainstream audiences using all of its media channels.
ABOUT THE PRODUCER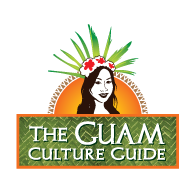 This film is being produced by The Guam Culture Guide, Inc., a non-profit organization on Guam.
Jessica Peterson, producer and director, is the creator of popular travel websites, The Guam Guide and Global Girl Travels. She has been a resident of Guam since 2009 and is a local photographer, social media expert, and travel writer. Her travel stories and photographs have appeared in National Geographic Snorkeler, Lonely Planet, and United Airlines Hemispheres Magazine. Jessica is the community awareness specialist for Farm to Table Guam, a non-profit dedicated to expanding Guam's agriculture industry and supporting local farmers and producers.
ABOUT THE CINEMATOGRAPHERS
Brandon Li, cinematographer and editor, is originally from the U.S.A. and now a world nomad. Brandon has previously worked as a producer on MTV's docu-reality show True Life. He now shoots commercials and short films about the world as he sees it. Brandon regularly produces commercial films for BMW, Nike, and Etihad Airways. View Brandon's portfolio at Unscripted.com.
Justin Baldovino, cinematographer, is a Guam-based rising talent. Justin started making films in high school with creative partner Niel Romero. They formed Project Inspire, a production company with clients such as Atkins Kroll and Docomo Pacific.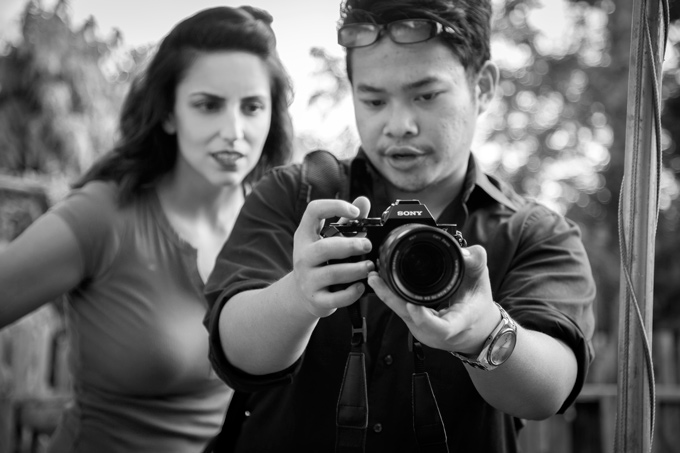 SOUND EDITOR
Born and raised on Guam, Teddy Salas has spent over 10 years "making noise" in the audio industry in Los Angeles, California. Before attending the Conservatory of Recording Arts and Science in Gilbert Arizona in 2002, Teddy has spent his entire life on the island and is a proud graduate of Southern High School. Since then he has been involved in numerous projects that required sound editorial, design, mix, and/or recording. He has mixed and sound supervised numerous feature films and television shows and has had the opportunity to work with various clients and projects from: Disney, FoodNetwork, VH1, Comedy Central, SpikeTV, TruTV, FOX, and NBC. A recent list of his credits include Must See TV: An All Star Tribute To James Burrows (NBC), New Years Eve Special with Carson Daly (NBC), Griot's Lament (Web Series), The Worst Year of My Life (Independent Film), Daniel Tosh: People Person (Comedy Central), Trevor Noah: Stand Up Comedian (Comedy Central), Couple's Therapy with Dr. Jenn (VH1) Kevin Hart Ride Along, (Comedy Central), to name a few.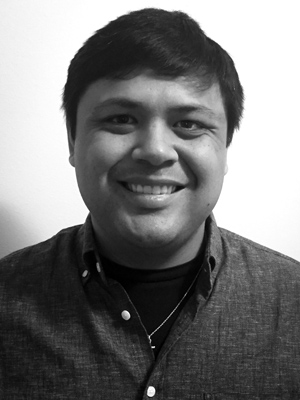 COLOR EDITOR
Born and raised on Guam, Averill Leano left the island in 2005 at the age of 19 to continue his education in Seattle, Washington. He works on films and media as a color correctionist. He's proud to be a part of "American Soil, Chamorro Soul" and continues to support his home and people through his work. As a freelance colorist and editor, Averill also has experience in 3D graphics and animation on advertising campaigns for the NFL and innovative mobile apps and games. While keeping busy in the film industry, he believes in giving back to the community and volunteers at a local hospital for low-income families. He mentors a little brother from the Big Brothers and Big Sisters of greater Los Angeles. His hobbies include surfing, traveling and reading.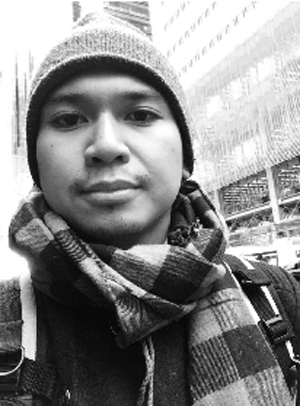 OUR CAST
Ron Acfalle is a Chamorro canoe builder dedicated to the art of seafaring. Together with his sons, Tano and Hurao, Ron has rallied a community around his dream of building traditional canoes and sailing them off the coast of Guam and beyond.
Dr. Michael Lujan Bevacqua, PhD is passionate about reviving the Chamorro language on Guam. He is the Assistant Professor of Chamorro Studies and the Program Coordinator for the Chamorro Studies Program at the University of Guam. Michael is a father, filmmaker, and Manga comic lover who gives the film a disarming and modern look at culture, history, and colonialism.
Jermain Mendiola is a member of both the dance troupe and canoe building crew in our film. He is a Reserves volunteer, husband, and father with a passion for understanding his cultural heritage.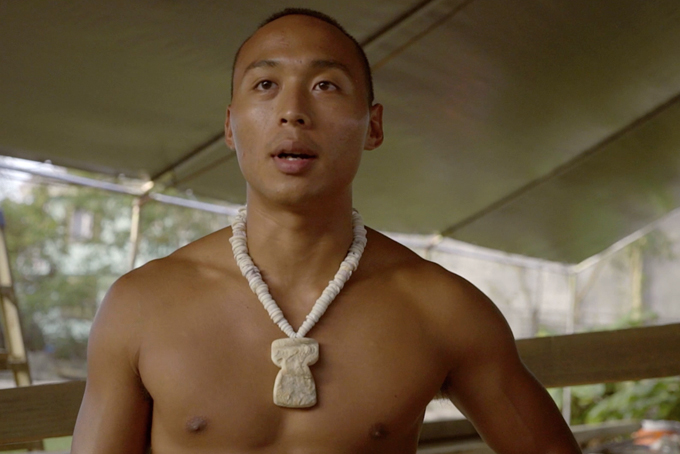 Audrey Meno is a recent high school graduate with an interest in traditional herbal medicine. Producer & director, Jessica Peterson, invited Audrey to participate in the film after she read an impassioned email Audrey wrote about pursuing herbal medicine despite a lack of support among some of her family members and peers. Jessica introduced Audrey to suruhanu (healer) and farmer, Bernice Nelson.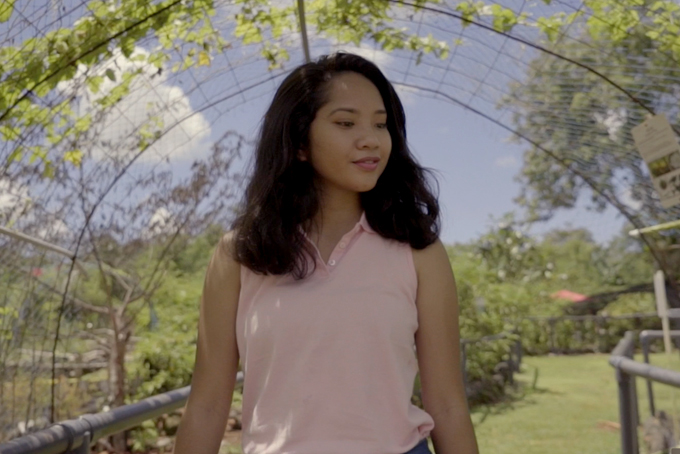 Bernice Nelson is a Guam herbalist and traditional healer with a thriving commercial farm. Bernice is originally from the neighboring island of Saipan and has an extensive knowledge about herbal medicine. Bernice enjoys mentoring young people and actively trains Americorps participants on her farm.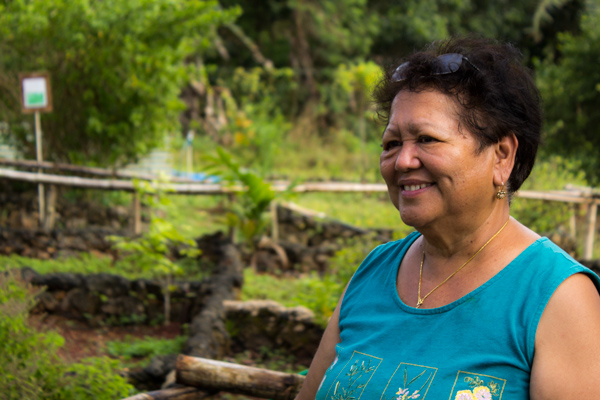 Frank Rabon is a pioneer of cultural dance on Guam. He is considered a Master of Chamorro dance. Frank's work since the 1970's has resulted in the proliferation of gumas, or houses of dance, across the island. He is passionate about Chamorro culture being accurately depicted in the tourism industry and a strong proponent of using the Chamorro language in every day life.
OUR CREW
OUR SPONSORS

This film is sponsored by the following:
Docomo Pacific (Associate Producer)
The Guam Guide
The Plaza Shopping Center
Farm to Table Guam
Pacific Star Resort & Spa
Dusit Thani Guam Resort
Sheraton Laguna Guam Resort
Coast360
CULTURAL & HISTORICAL EXPERTS
Dr. Michael Lujan Bevacqua, PhD
Assistant Professor of Chamorro Studies, University of Guam
Dr. Kelly G. Marsh (Taitano), PhD
Adjunct Professor, University of Guam
BEHIND THE SCENES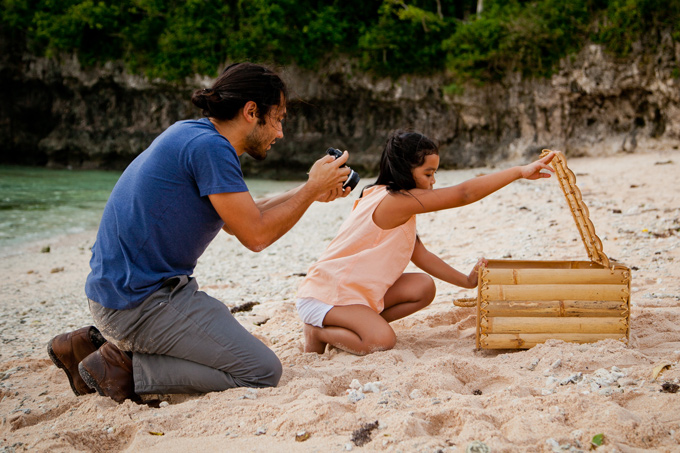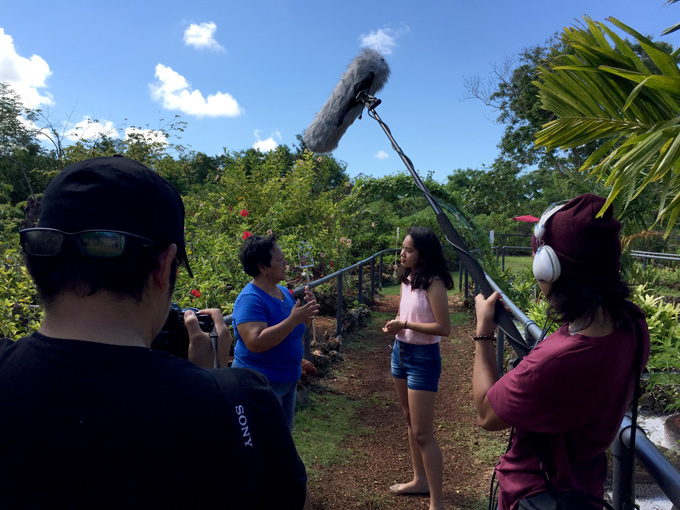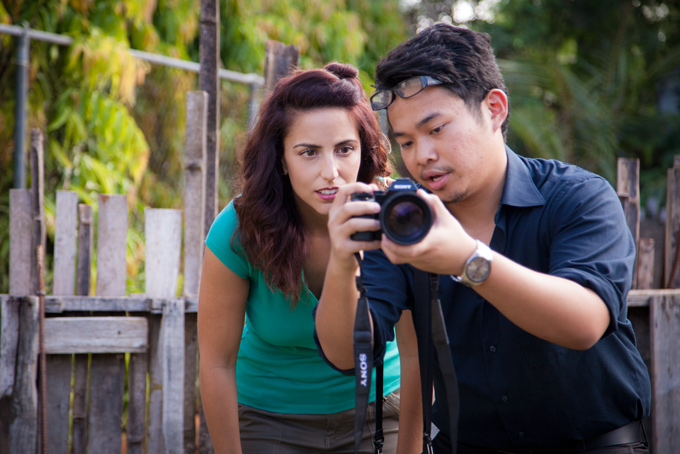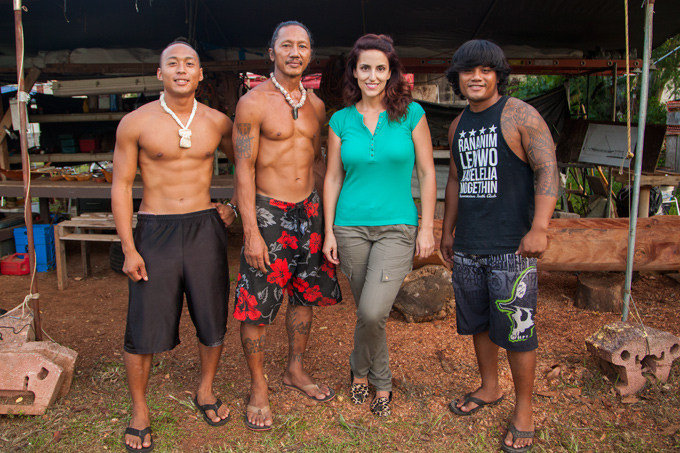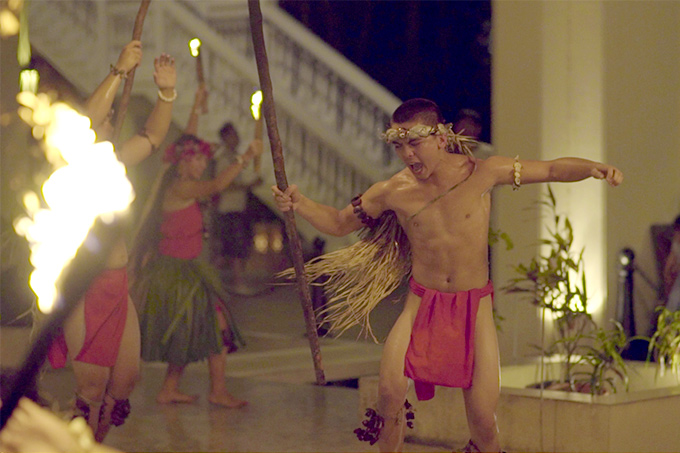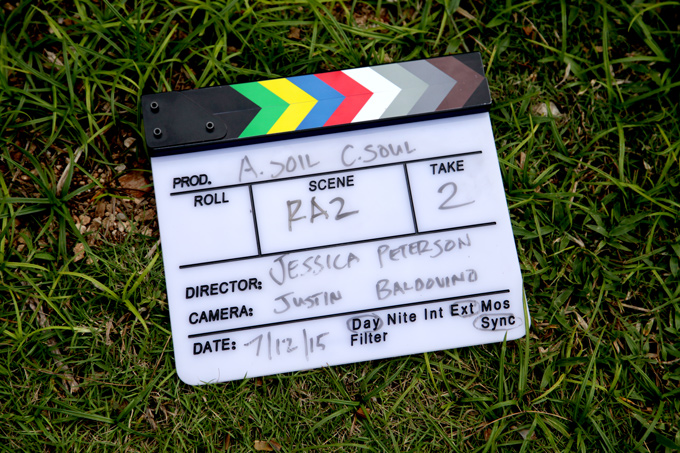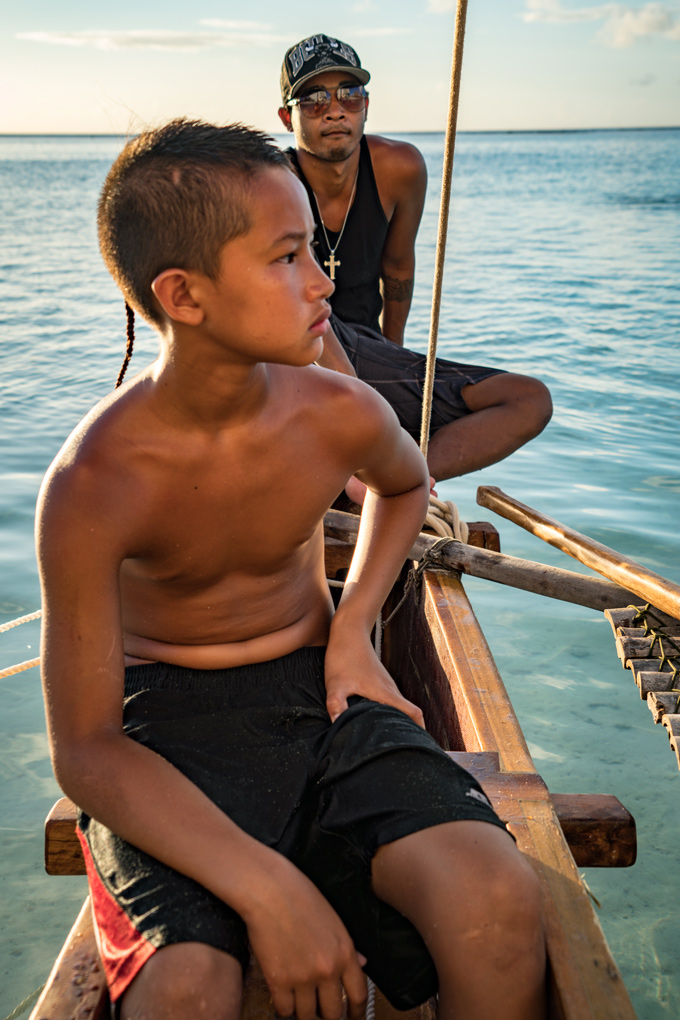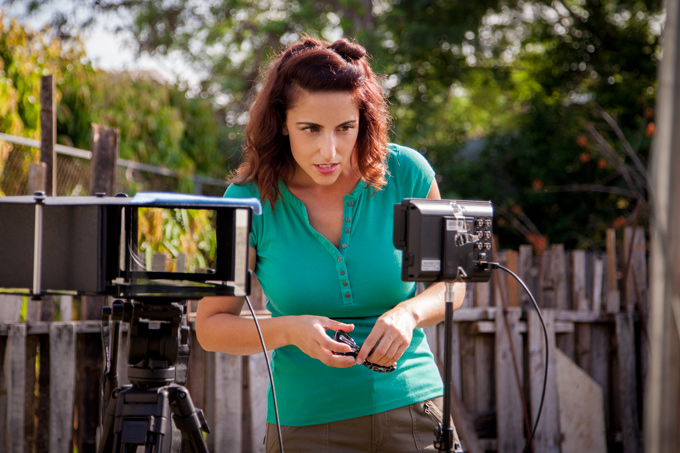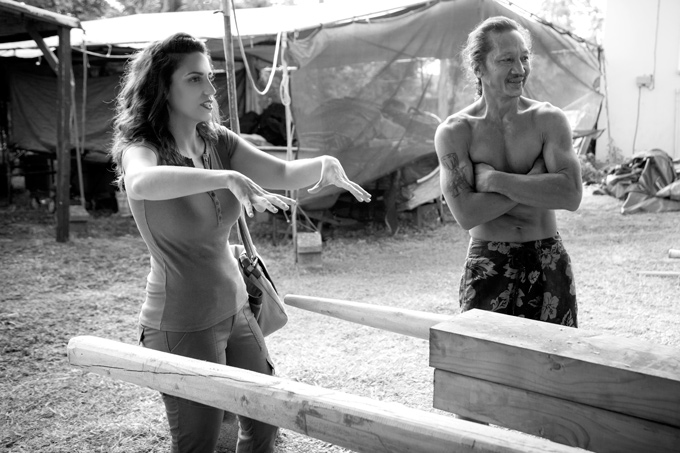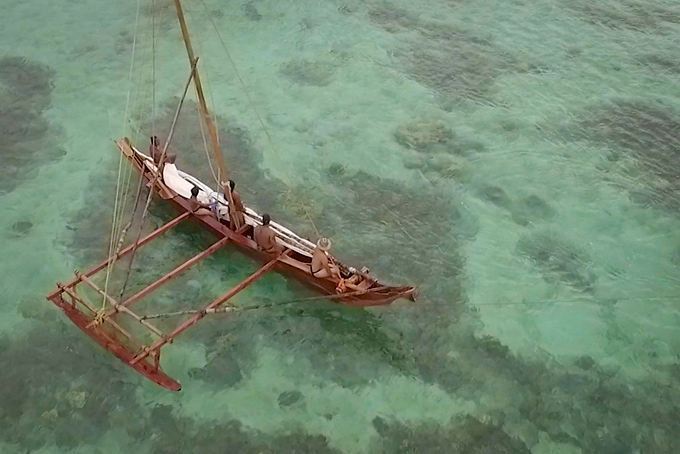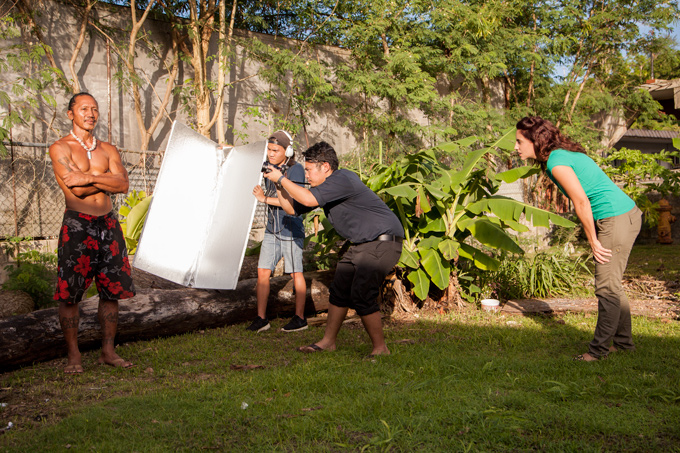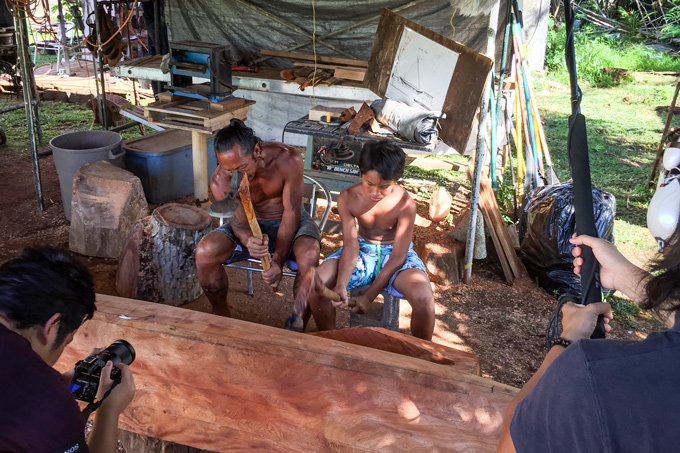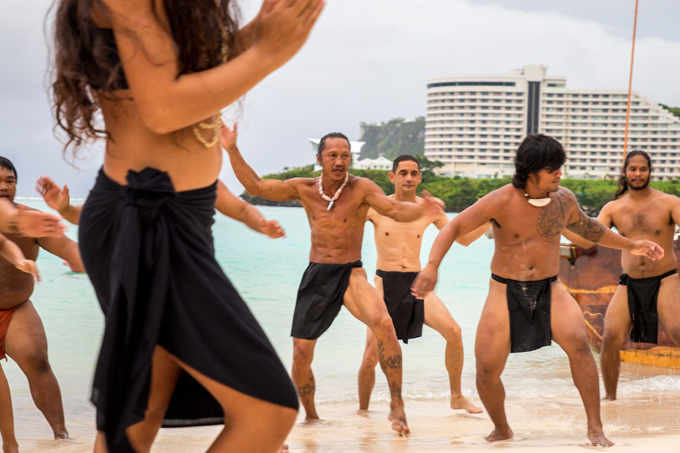 SUCCESS OF OUR TRAILER
The official trailer of "American Soil, Chamorro Soul" has gone viral! As of October 2015, the trailer has more than 350,000 views. There is an incredible interest in Guam and Chamorro people. Support this film today to become part of the community!
TRAILER PREMIER EVENT